Cuphead Fast Rolling Dice Game Now Available
A brawl is surely brewing…
Thursday November 04, 2021


CUPHEAD FAST ROLLING DICE GAME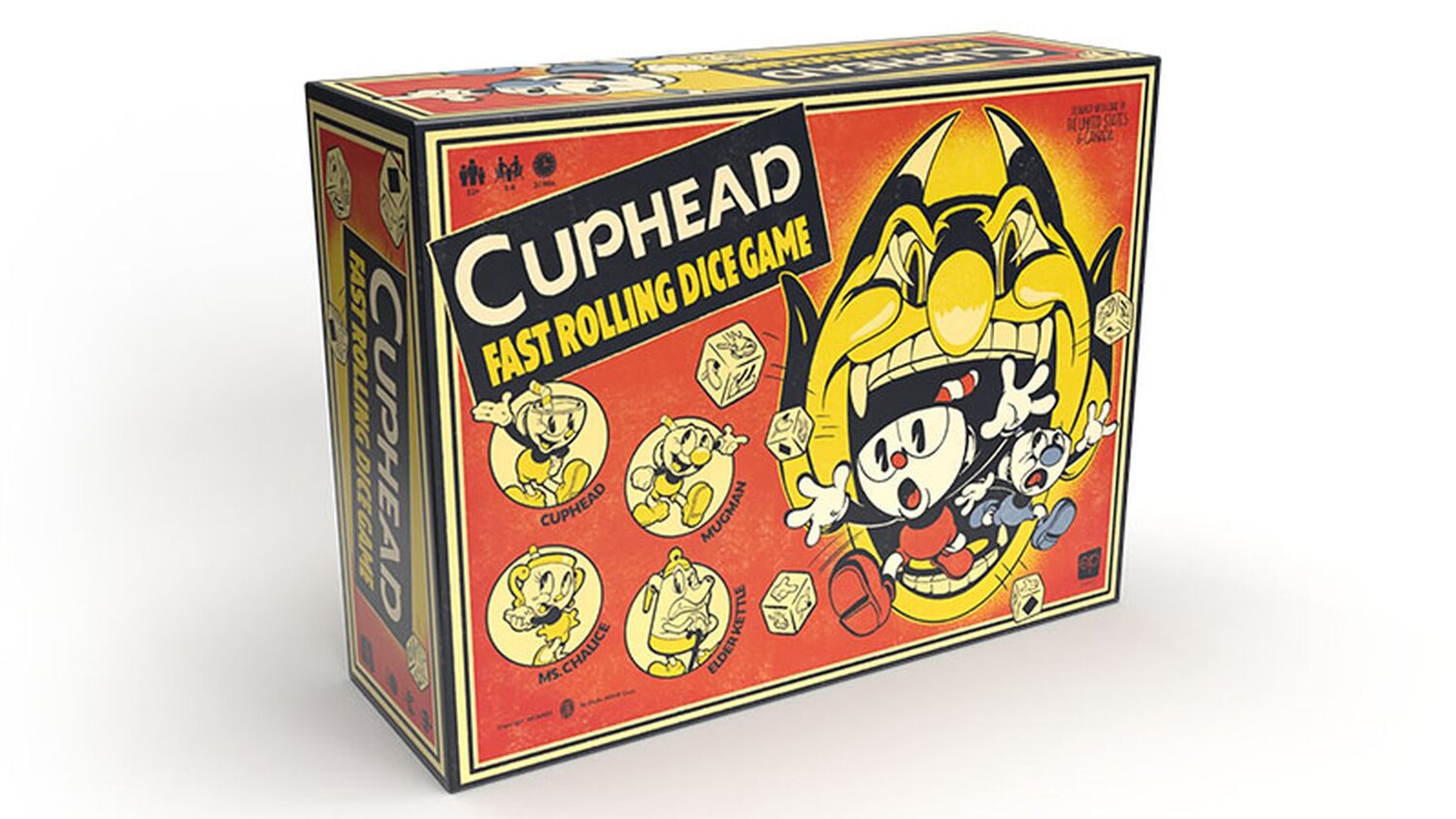 You've made a deal with the Devil and it's time to start paying off your debt! The popular retro-style video game from Studio MDHR that had you side-scrolling through a 1930s cartoon is headed for the tabletop, and it's brimming with action… Cuphead: Fast Rolling Dice Game is coming this Fall from The Op!

In the game, players take on the roles of Cuphead, Mugman, Ms. Chalice, and Elder Kettle and all play at the same time, quickly rolling their personal attack dice to collect sets that will allow them to avoid attacks and do damage to level Bosses. Eight fan-favorite bosses await challengers, each contained in separate boxes that can only be unlocked once the previous Boss is defeated.

Players will have to rely on luck and strategy looking for the right combos but also wanting Wallop cards and EX dice in the mix.

Looking for even more of a challenge? The game features a solo play option as well – see if you can set a new high-score!

The game is for 1 to 4 players ages 12 and up.



CHECK OUT THIS FAST & FUN HOW TO PLAY VIDEO