Everything You Need to Play 'Pokémon TCG' in One Box!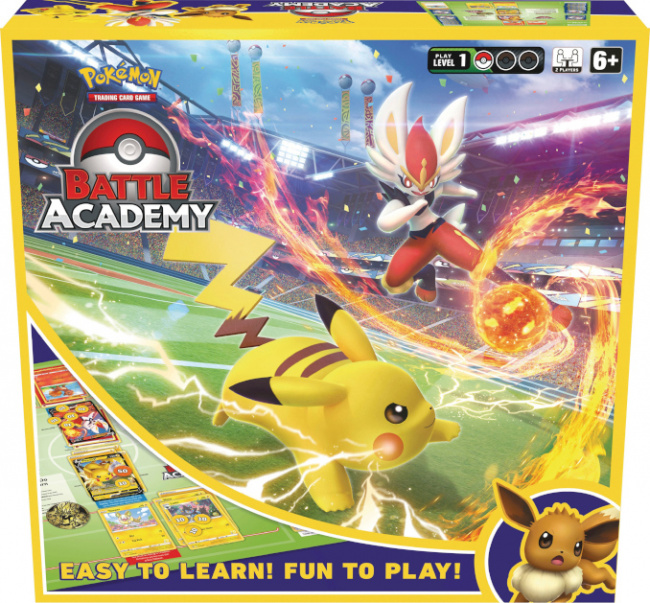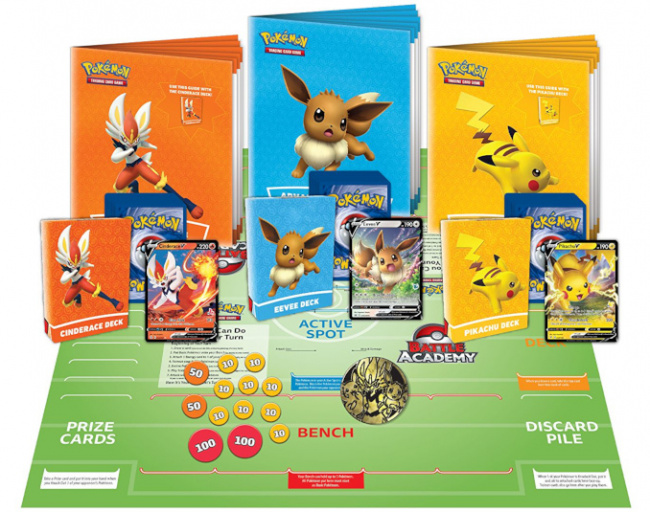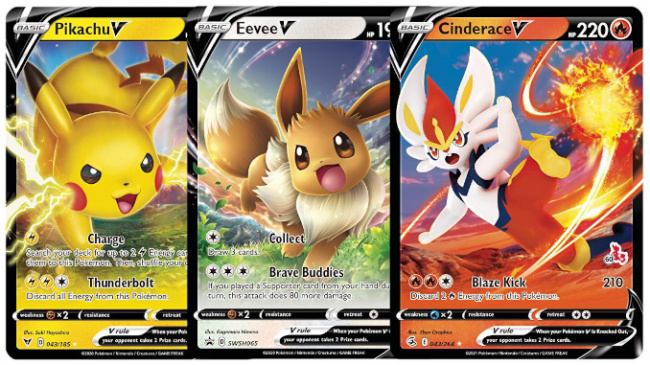 After winning "Game of the Year" at the 2021 Toy of the Year Awards, Pokémon TCG Battle Academy, is back in 2022 with three all new decks! Pokémon TCG Battle Academy is the all-in-one boxed set for Pokémon TCG and helps teach players how to quickly play the world-renowned Trading Card Game with updated decks featuring Pikachu, Eevee, and Cinderace.

Similar to the original Battle Academy set, the 2022 edition includes a high-quality game board players use as a layout for their Pokémon battle. A rulebook teaches players the basic rules within the game while each of the three decks included in the set comes with their own tutorial guides providing tips and tricks for playing each respective deck. The Battle Academy set also comes with damage counters to track damage and a custom, large coin for flipping featuring the three main Pokémon found within the decks. The cards and accessories in Pokémon TCG Battle Academy are fully compatible with all standard Pokémon TCG products, too!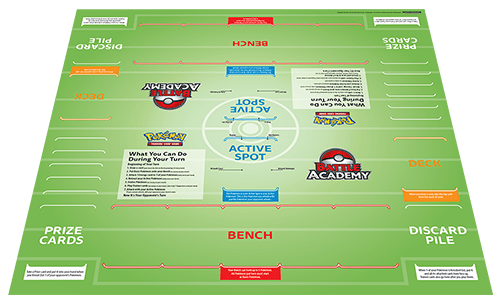 Whether it's your first time playing Pokémon TCG or you're jumping back into it after some time off, Pokémon TCG Battle Academy has everything you need to get started!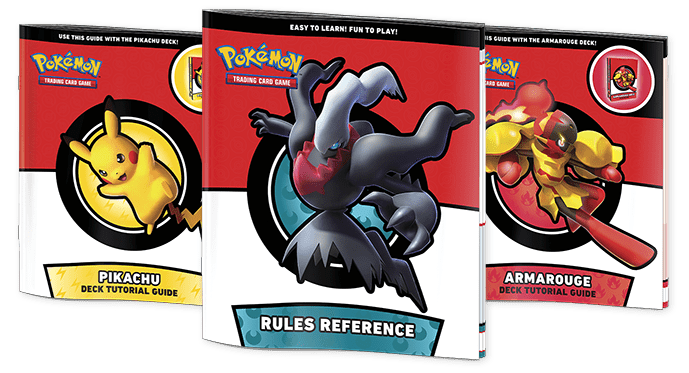 EASY TO LEARN, FUN TO PLAY.
EVERYTHING YOU NEED TO PLAY IN ONE BOX.

Even if you've never played the Pokémon Trading Card Game before, Pokémon TCG Battle Academy has everything you need to get started.
Inside each box, you'll find three 60-card Pokémon TCG decks, a game board, tutorial guides for beginners and a rulebook for advanced players, and accessories to enhance your game.